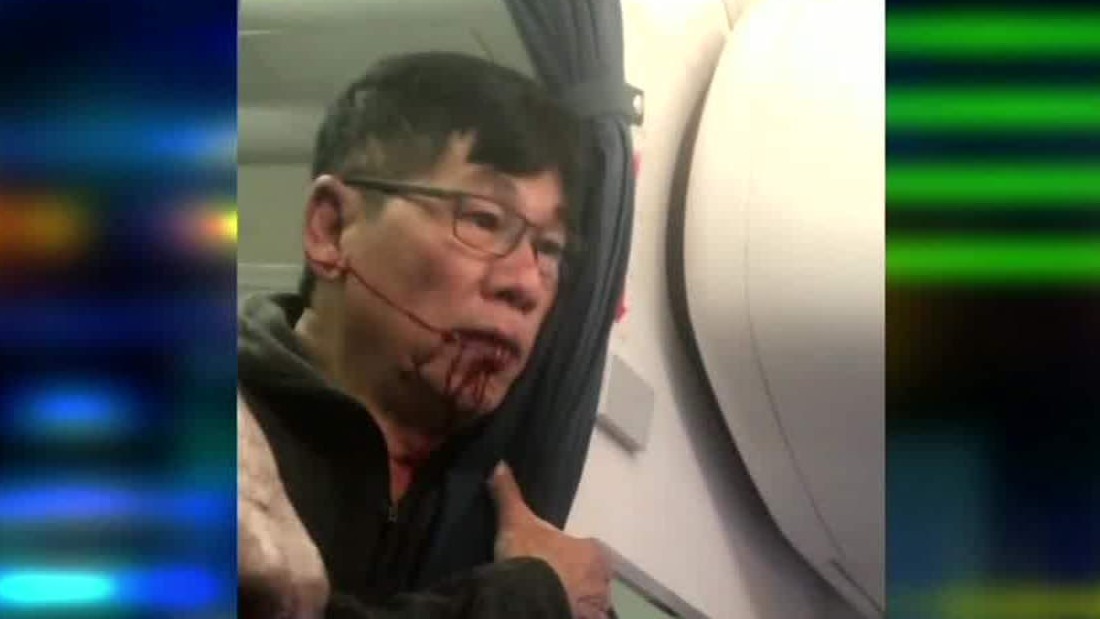 (CNN)Imagine you're a 69-year-old physician — a Vietnamese-American immigrant, traveling by air from Chicago to your Kentucky home.
Imagine that the flight you're on is overbooked, a consequence of decisions made by the carrier to pack its planes as tightly as possible in order to deliver maximum value to shareholders, even if in doing so it's providing minimum comfort for travelers.
Here's the hard and honest truth about this ugly incident: It is not an exception, but the new normal. Dao's brutalization was shocking to many Asian-Americans, who set Twitter aflame with accusations that he was targeted because of his race. We don't know what might have happened if he had not been Asian-American.
But America knows well the template for this treatment of "the other": Among African-Americans, the incident was simply and tragically familiar an expression of the same state and corporate-endorsed violence that they have seen enacted against their community for generations.
Time and again, we've seen the same kind of memo that Munoz sent to his United team — issued by police chiefs, commissioners and governors — stating that "standard procedures were followed," that the victim was to blame for resisting, that "defensive" reprisal was to be expected given the constant fear of harm experienced by law enforcement. And time and again, we've seen retroactive smearing, assertions that the victim was actually a thug, a criminal, a monster, a predator who needed to be dragged away like an animal for public safety.
Some Asian-Americans may have thought they were immune to incidents such as these, protected by our relative privilege and perceived "model minority" status. But if a doctor can be beaten and dragged by officers for refusing to "volunteer" a plane seat he legally purchased, it should be clear that no such immunity exists. And the speed with which right-wing publications and social media users have moved to dismiss this incident and retroactively condemn Dao should underscore that, in Trumpmerica, any of us who don't conform to the vision of "greatness" are now at risk.
Read more: http://www.cnn.com/2017/04/11/opinions/david-daos-united-nightmare-could-be-yours/index.html