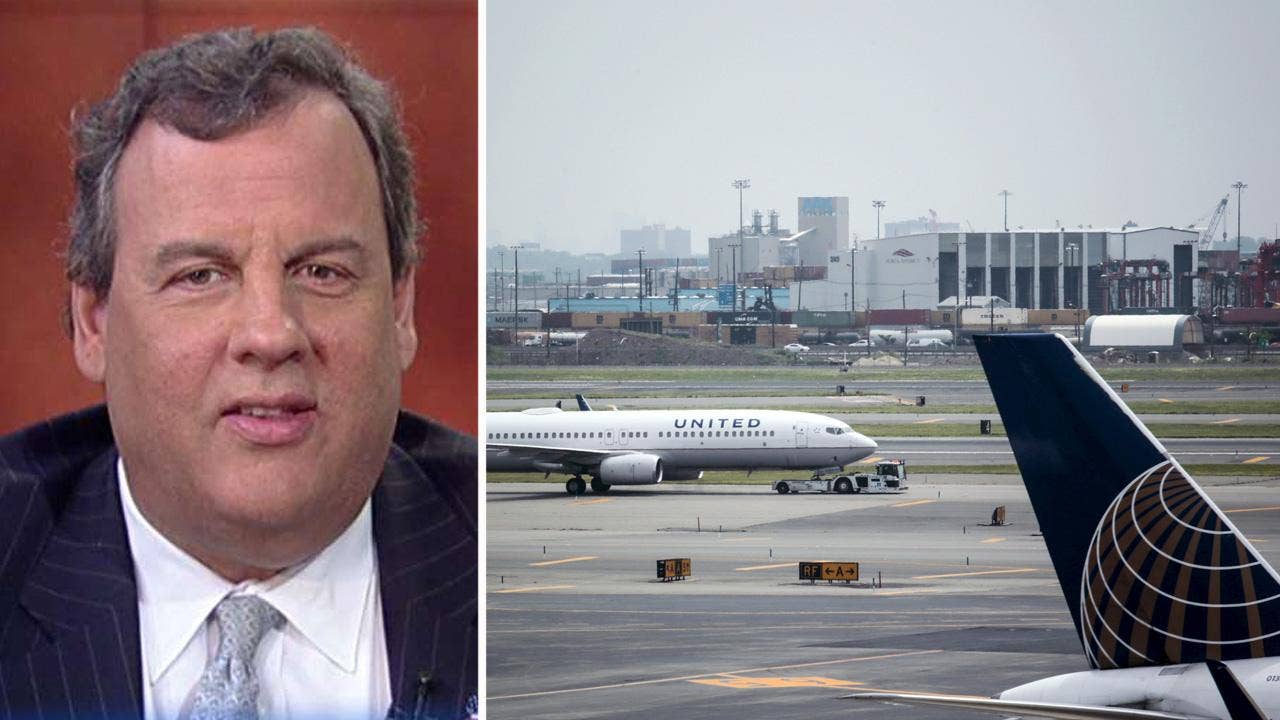 New Jersey Gov. Chris Christie unloaded on United Airlines Wednesday in the wake of the forced removal of a passenger from a Chicago flight earlier this week, slamming the airlines attitude as awful and calling on the Trump administration to act.
United Airlines has apologized after David Dao was dragged off the flight by airport security Sunday when he refused to leave after being asked to make way for United employees on the full flight. Video of the incident sparked outrage, and forced United CEO Oscar Munoz to apologize and conduct a review.
But Christie told "Fox & Friends" the incident is representative of a broader culture at the airline.
Everybody who flies commercial knows United is awful, he said. They know its awful.
UNITED CEO: 'I DEEPLY APOLOGIZE' TO CUSTOMER DRAGGED OFF FLIGHT
Christie said it is a particular problem in his state, where 70 percent of flights at Newark International Airport are by United Airlines.
I dont think theyve ever really recovered from the merger between United and Continental, and I dont think theyve integrated employees. I dont think theyve set a culture there, and youve got a CEO who takes off after the guy was dragged down the aisle, he said.
Christie sent a letter Tuesday to Transportation Secretary Elaine Chao, saying that his state is looking into action to prevent what he called the abusive practice of overbooking, and requested that the administration suspend airlines' ability to overbook.
We would ask, in the context of the presidents efforts at regulatory reform to improve the lives of our citizens, that you consider the immediate suspension of this overbooking authority until a thorough review can be done by your department, Christie wrote.
Christie told "Fox & Friends" that until that happens, United Airlines can capitalize on the fact that people often have no choice but to fly United in places like Newark.
They kicked those people off to make money and theyre doing it with the permission of the federal government, he said. So what Im saying to the administration is, stop them from doing it.
The Department of Transportation and others are looking into the incident, but the White House has not signaled any regulatory changes.
"Lets not get ahead of where that review goes," Press Secretary Sean Spicer said Tuesday. "It was an unfortunate incident, clearly, when you watch the video. It is troubling to see how that was handled. … Law enforcement is reviewing it. And I think for us to start to get in front of what should be a local matter, not necessarily needing a federal response."
On Tuesday, Munoz issued an apology after initially defending the company in a memo.
"I deeply apologize to the customer forcibly removed and to all the customers aboard," he said in the statement. "No one should ever be mistreated this way."
Read more: http://www.foxnews.com/politics/2017/04/12/christie-tees-off-on-awful-united-airlines-in-wake-uproar.html